Inverted Photograph photograph 187.5*150cm 2007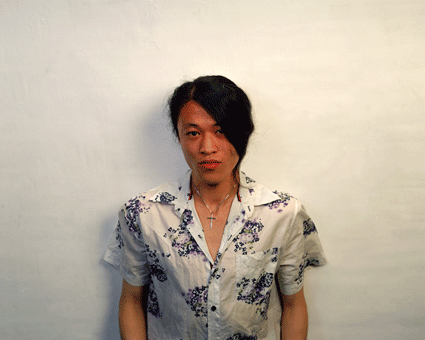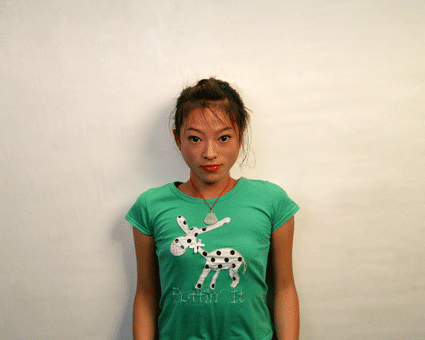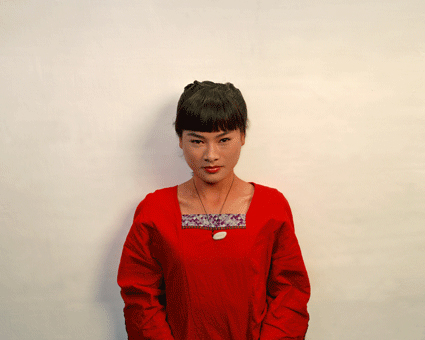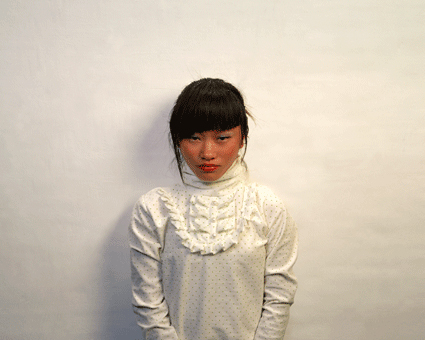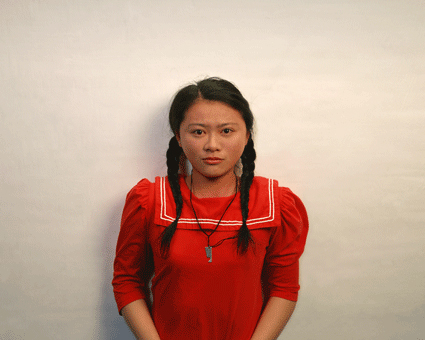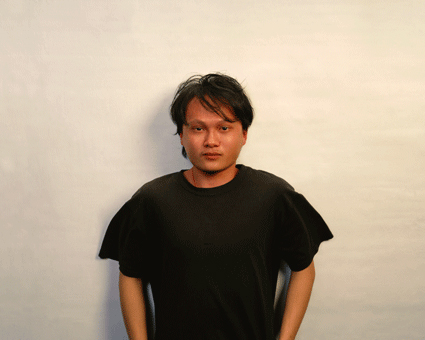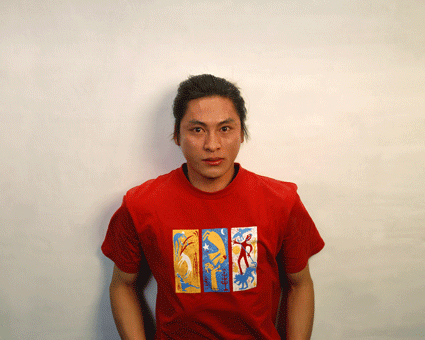 关于《倒置的照片》
一方面,我通过将演员倒挂的拍摄手段获得一组不正常的肖像,另一方面,我通过固定发型、服饰以及将照片正过来的手法来极力掩饰倒挂的痕迹。地球引力的强大作用和自我克制这两种力量交汇在演员的表情上,面部出现异样,向我们传递着不安、焦虑、惊恐、忍耐、坚持。。。。。。以及因每个人的不同而产生的其他细微种种。
As for 'the Upside-down Photo' series, I captured them through inverting the actors.
On the other hand, I try my best to hide the track of the invertion of artors by fixing
the hair style, costumes and put the photo upside-ddown again to make it look
normal. The mixed influnce of gravity of the earth and self-control appear on the
actors's face which become some weird expression and deliver unease, worries,
panic, patience, persistence…and all other subtle emotions from different individual.