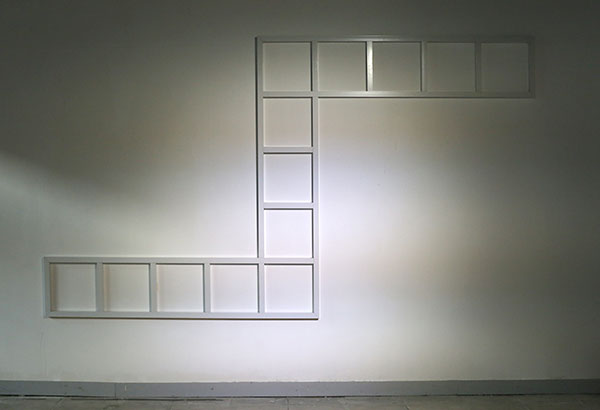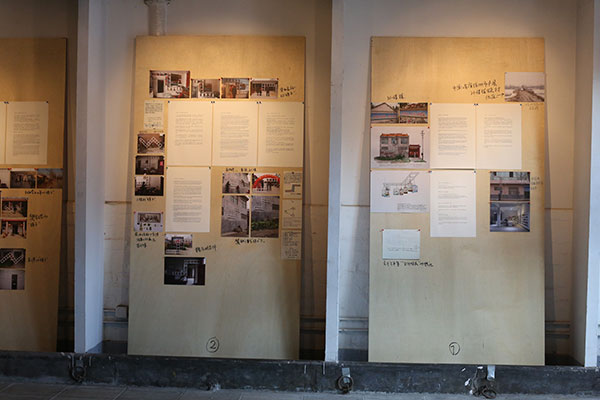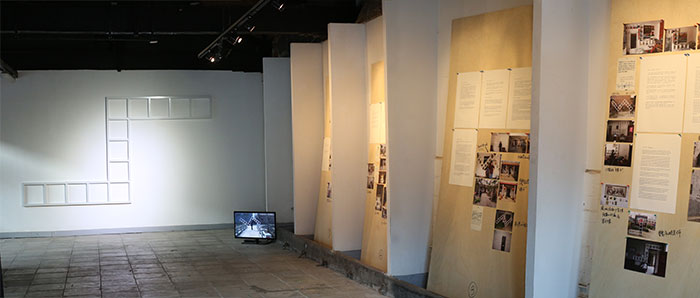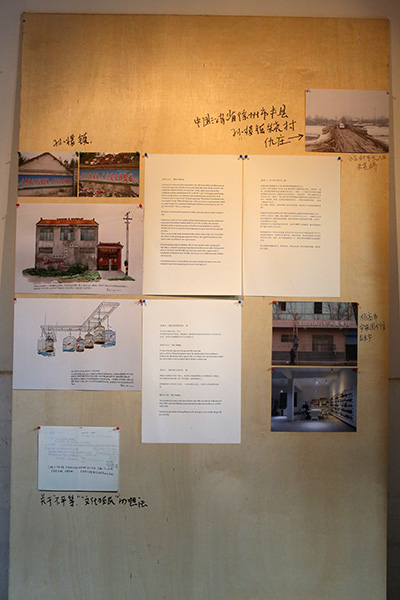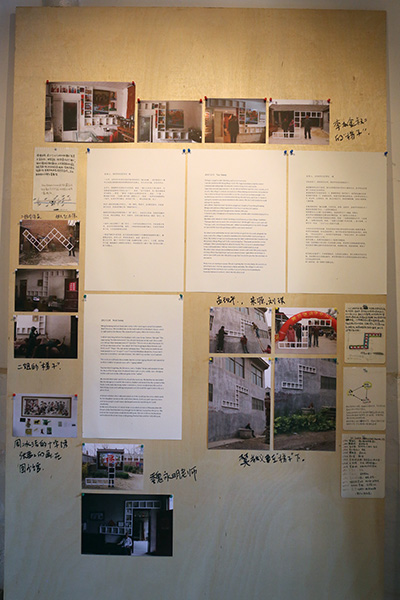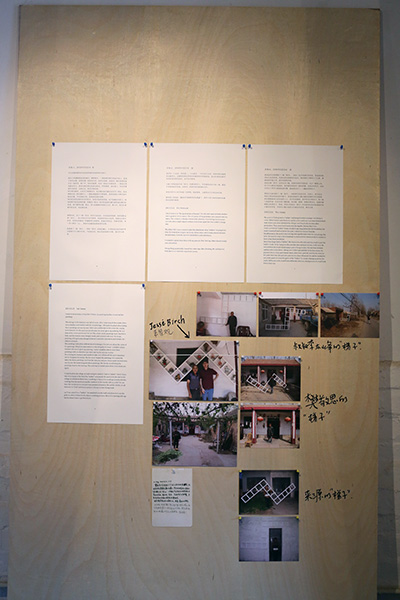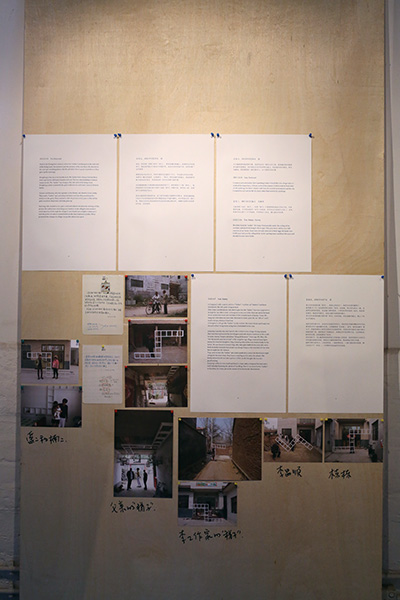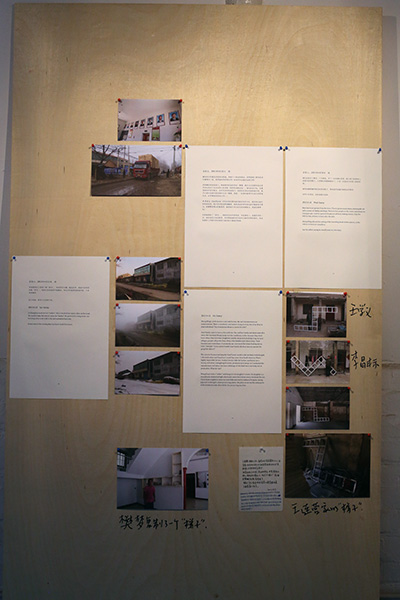 仇庄项目——拐弯的梯子
照片(尺寸不等)、录像(8分钟)、文本、物件
2013-2014

Qiuzhuang Project——A Zigzag Ladder
photographs(different sizes), video(8min), texts and objects
2013-2014

关于《(生成)洁净 》展览
香港,20世纪初到70年代以前,兼具牛、猪、狗的检疫及屠宰功能,在70年代末到20世纪末只检疫牛只的马头角牛房(全名马头角牲畜检疫站)从2001年开始至今变成了"牛棚艺术村"。
从牛棚艺术村前身历史的提示出发,展览"(生成)洁净"与2017年10月10日至22日其单元8和单元N2呈现,邀请艺术家方璐&艾瑞、洪强、山河跳(黄河+黄山)、李牧及李消非从不同的相关点切入,结合自身创作的轨迹或自身已有的艺术项目——半命题式地创作。这些作品不同层面也在做着"洁净"的工作。

From the beginning of the 20th century to the 1960s, the ma tau kok slaughter house
(ma tau kok animal quarantine station) had both functions of inspecting and killing
cows, pigs and dogs. From the end of the 1970s to the end of the 20th century, it only
inspected cows, and since 2001, it became the Cattle Depot Artist Village (CDAV).
In No.8 and No.N2 of CDAV, Hong Kong, from October 10th to 22th, 2017, the
exhibition BECOMING departs from the history of CDAV, inviting artists, includingFang
Lu & Arie Kishon, Hung Keung, Mountain River Jump! (Huang He & HuangShan), Li Mu
and Li Xiaofei to create works or projects in terms of their own artistic trajectory added
to the exhibition concept. To some degree, the works are doing a similar job of
cleansing on different levels.